WELCOME
American Legion Post 13 in Pasadena, California is dedicated to serving the Nation by honoring our defenders, veterans, their families and supporting the communities they live in.
Steeped in Tradition, Poised for New Influences
100 Years and Still Going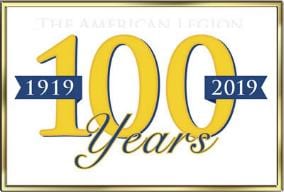 The Pasadena Post of The American Legion was founded on July 22, 1919, four months after the founding of The American Legion on March 15, 1919. The American Legion was then chartered by Congress on September 16, 1919.
The Legion Family at Pasadena Post 13 is dedicated to continued service by honoring our defenders, veterans, their families and support the communities where they live.
Our foundation was built by the Veterans of World War I that lived in the Pasadena area. But over 100 years later Post 13 members include wartime veterans from World War II to the present day; including Korea, Vietnam, The Cold War, The Global War on Terror and the current conflicts in Iraq and Afghanistan.
We, like our brothers and sisters, share a strong commitment to be patriotic citizens, serve our community and support our fellow Veterans. If you or a family member served anytime after December 7, 1941 you are welcome.